Civic & Municipal Designs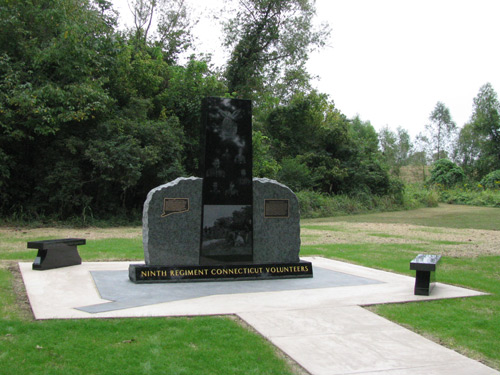 Connecticut State Civil War Memorial (Ninth Regiment Connecticut Volunteers)
Situated at the Vicksburg National Military Park near Delta, Louisiana, the monument is sculpted of polished green and black granites and rests on a concrete plaza showing the outline of the state of Connecticut. Two black granite benches are at either end of the monument. Through the artistry of Stacy Mathieu, the monument depicts etched photos of members of the Ninth Regiment, and scenes of their participation in the Campaign for Vicksburg. The memorial was dedicated on October 14, 2008.
---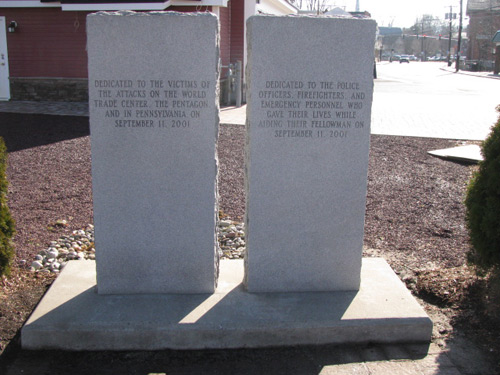 War Veterans Memorial Bronze Plaque
This bronze memorial is dedicated to men and women of Southington, CT who served in our Armed Forces. It is located at the Veterans Memorial on the Southington Town Green and was dedicated on Nov. 11, 2009.
---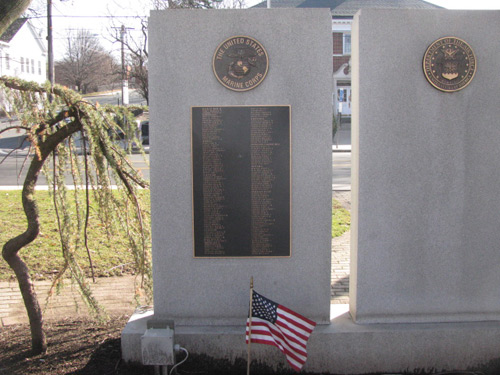 Edward Jones/Rails To Trails Monument
To honor the opening of Edward Jones 10,000th office, located in Southington, this black granite obelisk was installed on the Plantsville, CT section of the Rails to Trails path. A map of the path, hand-etched by Stacy Mathieu, is on the front of the piece.
---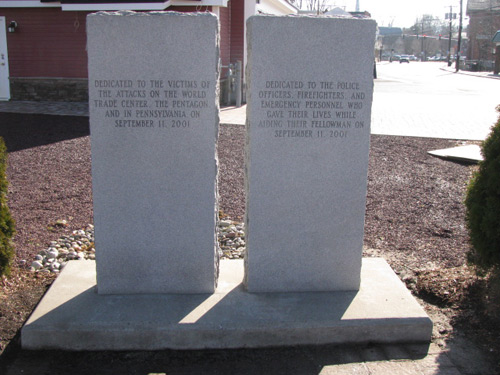 9/11 Memorial
Located on the Rails to Trails path in Plantsville, CT, this memorial is dedicated to the victims of the 9/11 attacks in New York, Pennsylvania, and at the Pentagon. The World Trade Center Towers are represented by two slabs of Barre Grey granite.
---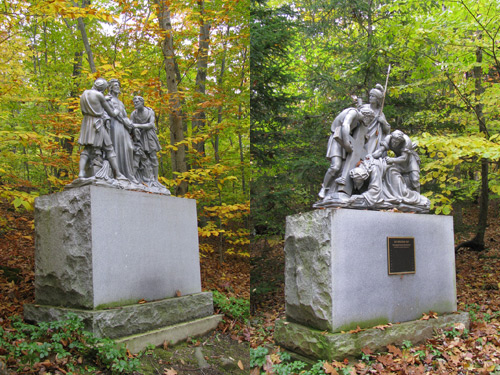 Lourdes in Litchfield Shrine's Way of the Cross
Mathieu Memorials was commissioned to replace the original bases along the Way of the Cross at the Lourdes Shrine in Litchfield, CT. The original bases were deteriorating rapidly. The statue at each station was carefully removed and the original bases were replaced with new grey granite pedestals.


---
Contact Us

Mathieu Memorials Meriden
790 Old Colony Rd.
Meriden, CT 06451
Telephone: (203) 440-9790
Email:
Mathieu Memorials Southington
346 Meriden Ave.
Southington, CT 06489
Telephone: (860) 628-5188
Email:
---